There's always something to do!
Relax by the Koi pond or in a hammock. Watch the stars while in a bubbling jacuzzi. Go for a hike at Lake Lure or visit the Biltmore House. Sit by the fireplace or play a game. Explore Asheville and the great restaurants of the area… or get a massage in your home at The Cove. It's up to you!
Things to do on the property…
Visit animals at the barn/pasture area – feed carrots to the donkeys, goats and horses & feed mealworms to the chickens
Relax at the Lotus Pond – feed Koi and turtles while enjoying beautiful Lotus Flowers
Enjoy the sound of frogs at night
Walk/run around the property and enjoy the landscaping while you exercise
Visit Koi Falls and feed Koi Fish in two different ponds…Sit on swings/chairs while enjoying the sound of waterfalls
Have pizza delivered to your house or get catered food from nearby restaurants
Enjoy outdoor fireplace & roast marshmallows (at the three larger homes and My Roundette)
Bike ride (two bikes and helmets available for a small fee)
View the stars from your porch
Get a massage in your vacation home or on the patio/deck ($75/hr) Neuromuscular and Hot Stones Massages are available. Contact us for pricing and availability. Relax and rejuvenate!
Things to do within a few miles…
Shop at Amish Store, Food Lion, Organic Mini-Mart (drug store and post office also nearby)
Dine at several local restaurants. Ask us about our favorites!
Horseback Trail Ride ($35 for a 1 hr ride in Hickory Nut Gorge. $60 for a  2 hr ride to Mt. Little Pisgah. Great for all riding levels.)
Eat homemade ice cream at Hilltop Ice Cream Store
Buy organic meats at Hickory Nut Gap Farms & fresh seafood at Trout Lilt (Friday/ Saturday only)
Get fresh vegetables at two different roadside farmer's stands (one is organic)
Visit "The Hub" and shop for artwork and other products made locally in Fairview
Visit Whistle Hop…a unique craft brewery
Tickets Available from The Cove at Fairview
Visit the Biltmore House and Winery. The largest private home in America! Beautiful anytime of year, especially the holidays.
Visit Chimney Rock in Lake Lure. Enjoy beautiful vistas and an easy hike to a waterfall. Closes at dark.
From our Blog: Things to do…​
If you are looking for other things you want to do… just ask. We would be happy to tell you about our area and some other fun things to do.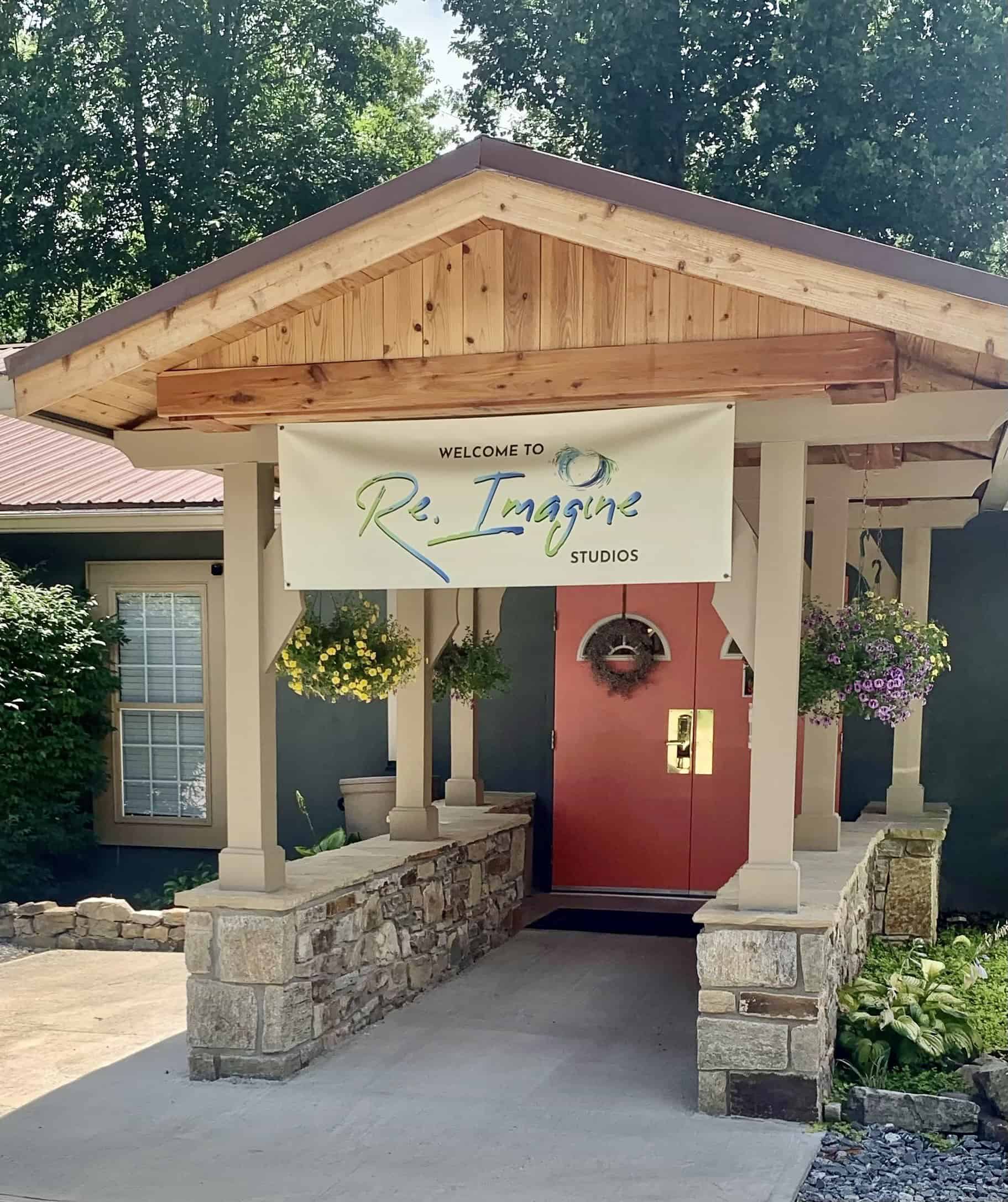 Re.Imagine is a nearby gallery featuring the works of seven resident artists and over twenty other local artists. We have just toured the gallery for
Read More »
What Guests Have To Say…​
We love when guests leave us comments via email, on Facebook, Google or on our site. See more on Our Reviews page.
"Thank you for letting us use your home. You really have thought of everything! We had such a wonderful time and are already talking about coming back. Thank you for the fresh bread and eggs, we ate it all! We also checked out Tupelo Honey for lunch and loved it!
View Testimonial >>
"Frank you have a great place here! Thanks for your hospitality, we enjoyed golf, hiking, zip-line adventure, great restaurants and amazing scenery.  We would definitely come back."
View Testimonial >>
"We had a great time in your lovely home.  Enjoyed our day at the Biltmore and only wish we could stay longer.  Two nights was not long enough.  Thank you for the bread and eggs. . . What a nice touch of hospitality."
View Testimonial >>
"We had a fabulous time.  The eggs and bread were just delicious!  We had so much fun in front of the fire, in the hot tub & in Asheville.  We will definitely be returning for another trip.  Thank you for everything and we will share our experience with friends and
View Testimonial >>
"This cabin was everything I was looking for. It has a rustic feel, but also includes all the extras! The kitchen had everything we needed and more. I made 3 loaves of bread with the bread maker! My husband and I rented the cabin for our 3rd anniversary and it
View Testimonial >>