Drinking and Dining near The Cove at Fairview
Asheville and surrounding areas are known for their great beer and food. Just down the road, you can find great restaurants and treats. Here are some of our favorites!
Breweries
If there is one thing that Western NC is known for, it's the beer! We have 50+ breweries locally, with every style imaginable. If you like IPAs, porters, or sours… we have you covered!
Whistle Hop Brewing Company – Drink excellent beer in a Train Caboose! Located in Fairview making it the closest brewery. Food truck on Thursday – Sunday (check for availability). www.whistletop.com (828) 338-9447 
Turgua Brewing Company – "LOCAL Small Batch Craft Beverages" Enjoy a beer brewed with mountain spring water! Just 5 minutes away. Often has a food truck. turguabrewing.com 828-338-0218
Barley's Taproom – Not a brewery, but has tons of local and regional beers on tap. barleystaproom.com (828) 255-0504
Catawba Brewing Co –  catawbabrewing.com (828) 552-3934
Highland Brewery – Award-winning micro-brewery.
www.highlandbrewing.com (828) 299-3370
New Belgium – Free tours, and lots of great Belgian-style beers. newbelgium.com/brewery/asheville (828) 333-6900
Sierra Nevada – A little further away, but worth the drive. Good beer and food. Concerts too. sierranevada.com/ (828) 708-6176
Wicked Weed – One of Asheville's favorites downtown www.wickedweedbrewing.com/ (828) 575-9599
Wedge – Down in the river district. Known for their great farmhouse ale.  wedgebrewing.com (828) 505-2792
This is just a start on the breweries. There are more in the area! 
Brewery Tours:
Asheville was named"Beer City, USA" from 2009-2012. It's STILL beer city… with so many to choose from. If you want to explore a variety in the area, consider a brewery tour!
---
Dining Near The Cove
There are lots of great dining options nearby.
There are many great restaurants in Asheville but here are some of our favorites. If you are looking for a certain style of food, just ask us for a recommendation.
We can help you provide a gift basket or cheese tray for you or your loved one's arrival. Also, there is a wide variety of catering options.
Dining Guides
---
Ice Cream
More From Our Blog
Keep up-to-date with local restaurants, events and more. Here some recent updates!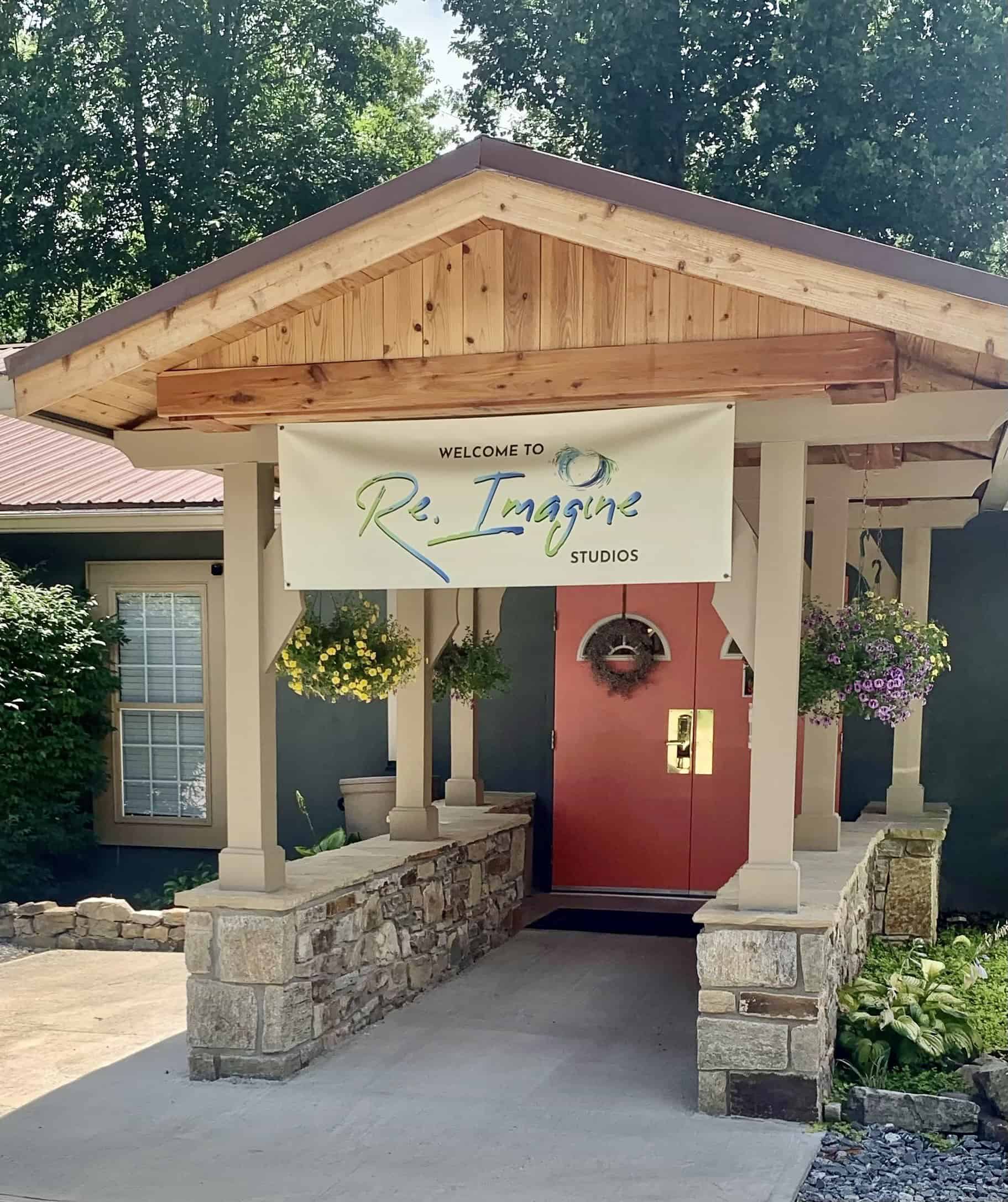 Re.Imagine is a nearby gallery featuring the works of seven resident artists and over twenty other local artists. We have just toured the gallery for
Read More »